The new boss of McLaren's Honda F1 team, Zak Brown has said that he does not mind and would welcome it if Lewis Hamilton decides to return to the team.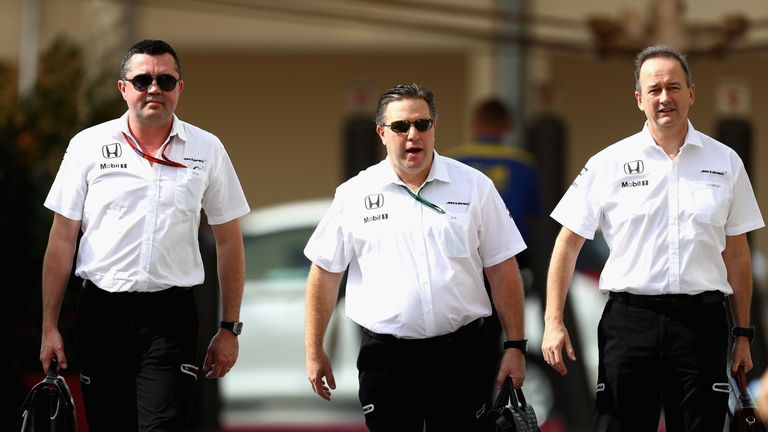 He however reiterated that his first task, and major priority was to ensure that McLaren returns to its winning ways as soon as possible.
Lewis Hamilton, who had previously spent the entirety of his F1 career with the McLaren Honda squad had left in 2012 and joined up with Mercedes in his search for a new challenge.
Since moving away, Hamilton has won two World Championships whilst McLaren, since the last four seasons, has been unable to win a single race. Speaking to Sky Sports News HQ, Brown had said
"I will move heaven and earth to have the best two race-car drivers in our car,"
"Right now, we have them and Stoffel is going to be outstanding. Lewis is an awesome driver who has a great history here and I certainly wouldn't rule anything out. But right now, I'm happy with what we have."
With the Silver Arrows remaining the dominant force in the sport, there is no prospects of Hamilton leaving in the nearest future. Also, with an extension of his deal for a further three years just last summer, Hamilton has a few more years with Mercedes.
On the other hand, with a retiring Jenson Button, McLaren has confirmed Fernando Alonso and Vandoorne as their drivers for the next season.
With the departure of Ron Dennis and the victory drought with the McLaren team, the driver's line-up is the least of Brown's concerns.
The new executive director has admitted that ending the four year victory famine is top on his priority list and hopes that the McLaren's team can get back to winning very soon.